Our friendly competitive league begins JULY 26TH!

9-Holes • 2-Player Teams • Stableford Scoring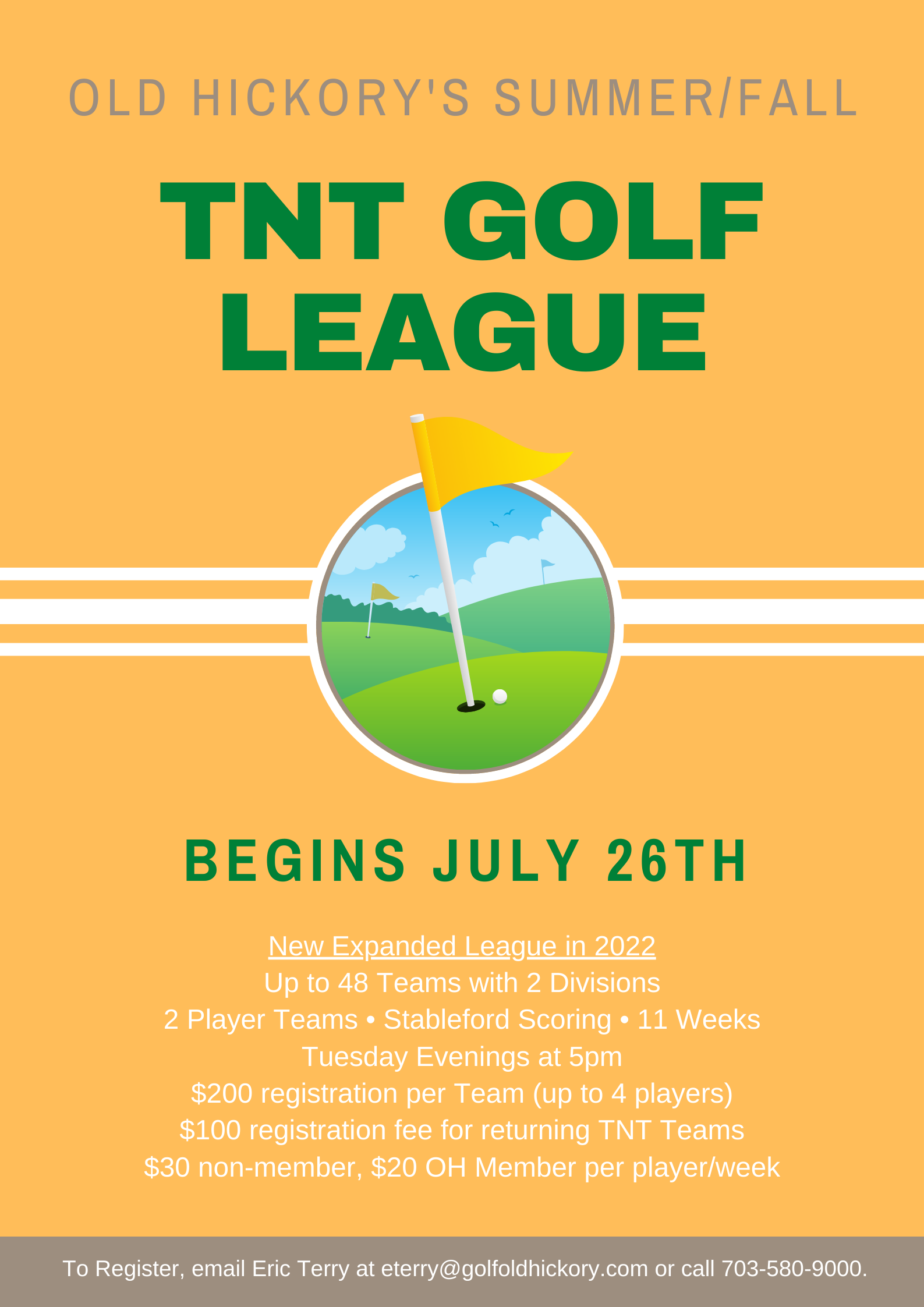 8-week regular season + 3-week playoffs
We are expanding to 2 "divisions" - up to 48 teams! We are returning to (exclusively) Tuesday evenings starting at 5pm.
FORMAT: Each player is given a stableford score/quota to reach for 9 holes based on an established handicap at Old Hickory. Players/teams closest to or that exceed their quota by the most points win weekly points. Two players per team play each week.
Registration & weekly costs:
$200 registration per TEAM (up to 4 players that are welcome to cycle in/out based on availability)
$100 registration fee for returning TNT Teams from the Spring
$30 non-member, $20 OH Member per-week
TNT rules will apply: place ball within 1 club-length no closer in same condition, all OB & lost balls are played as penalty areas
For more information, contact Eric Terry at eterry@golfoldhickory.com or 703-580-9000.