Tuesday Night Throwdowns League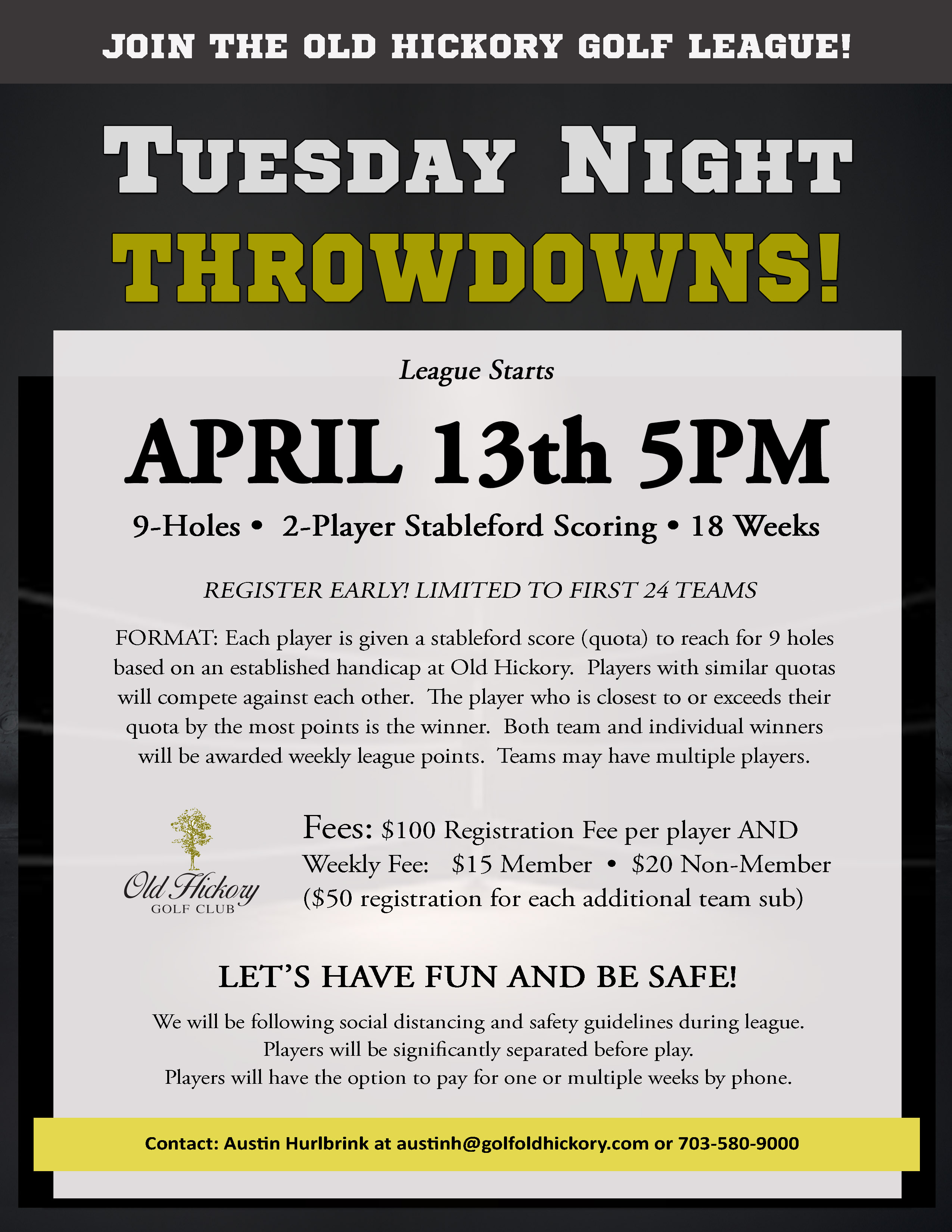 NOTE: TNT League has reached maximum team capacity for the 2021 season.
Our friendly competitive league begins APRIL 13, 2021!
Tuesday Nights at 5PM
18 Weeks 4/13-8/10 + Playoffs 8/17-8/31
9-Holes • 2-Player Teams • Stableford Scoring
FORMAT: Each player is given a stableford score (quota) to reach for 9 holes based on an established handicap at Old Hickory. Players with similar quotas will compete against each other. The player who is closest to or exceeds their quota by the most points is the winner. Both team and individual winners will be awarded weekly league points. Teams may have multiple players on their roster.
$100 registration signup fee + $15/week for Members, $20/week for guests
Teams can have up to 2 "part-time" players who sub in when main players aren't available - $50 registration signup fee for each additional substitute player
We will be following social distancing and safety guidelines during league.
All carts will be sanitized.
Players will be significantly separated before play.
Players will have the option to pay for one or multiple weeks by phone.
Registration Form Download