Old Hickory is excited to announce the Birdies with Benefits Thursday Night League! Join us for different two-player events every Thursday. Players may change teammates so play in all the events or play in some. We will have a charity pot every week which will be donated to a charity of the League winner's choice!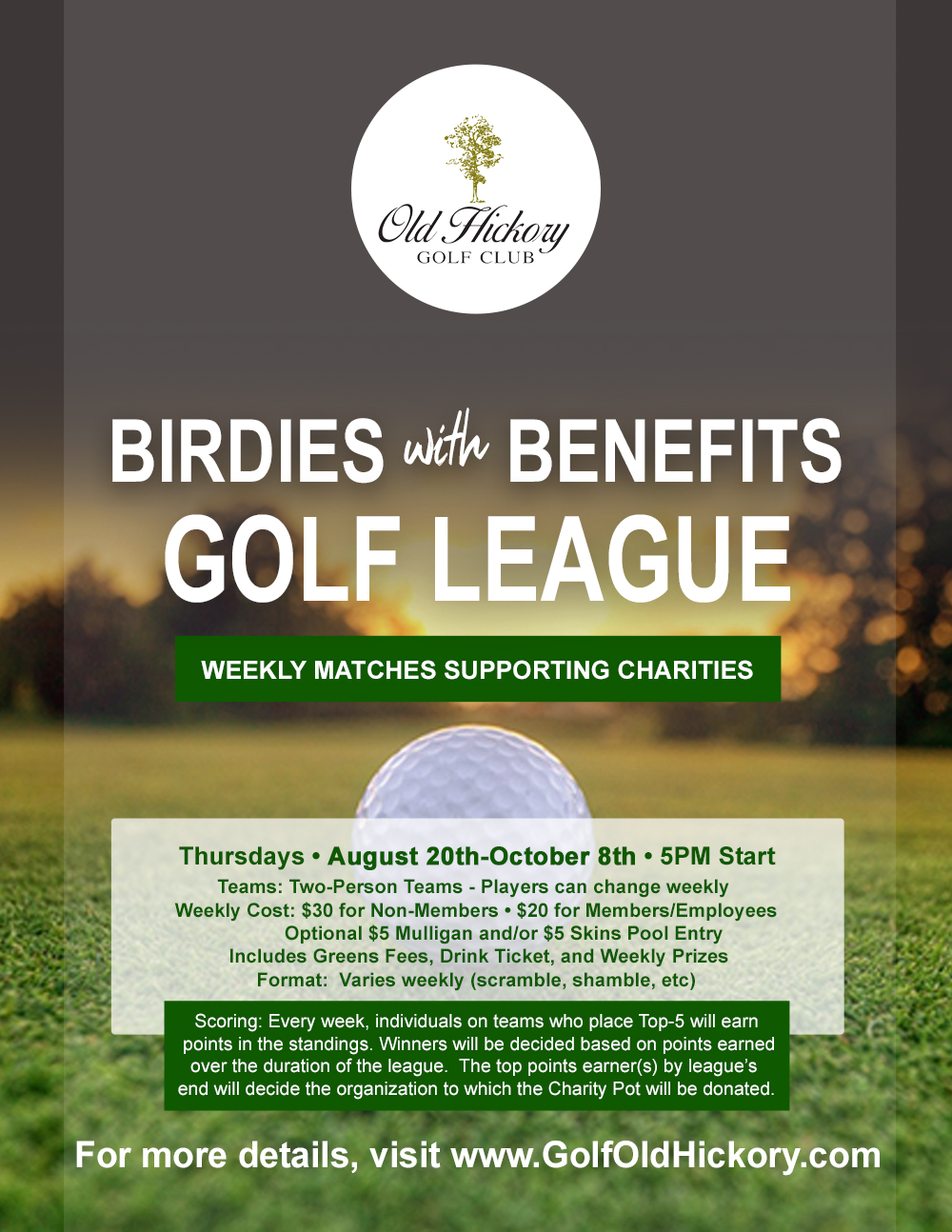 When: 5pm August 20th-October 8th (4:30pm October weeks)
Teams: Two-Person Teams (24 Max) - Players can change weekly or remain same
Cost: $30 per week for non-members (Greens fees, cart, and drink ticket)
$20 per week for members and employees
$5 Mulligan (Optional; 1 per person, 2 per team)
$5 Skins Pool Entry (Optional)
Format: Formats will vary each week (Scramble, Shamble, Stableford, Alternate Shot, etc).Weekly payouts (in Shop gift cards) for the top 3 finishers will be based on total # of teams each particular week. There will also be one Closest to the Pin contest every week.
Scoring: Every week, individuals on teams who place Top-5 will earn points in the league standings. Winners will be decided based on how many points they accrue over the duration of the league - the top individual points earner(s) by league's end get to decide the organization to which the Charity Pot will be donated.
To register for league, please email:
Eric Terry: golfshopmanager@golfoldhickory.com or
Austin Hurlbrink: austinh@golfoldhickory.com